Many women decide to undergo breast augmentation to enhance their breasts. For every customized breast procedure, there are numerous factors involved that require a decision prior to surgery. Below is some information about breast implant options and some of the benefits of each one.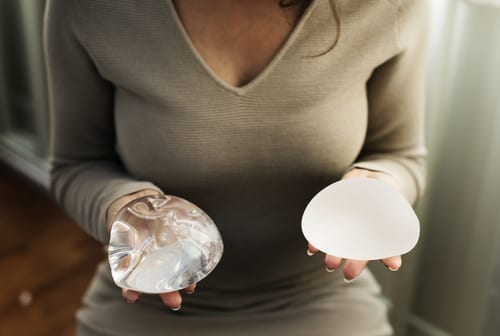 Which Texture Should I Choose?
Implants with a smooth texture have an outer shell that can move around freely within the breast pocket. Rippling is not likely to show, so this provides a more natural look and feel. Smooth implants can have as high as a 30% capsular contracture rate (hard breast implants from scar tissue) and require massaging of the breast implants 4 times a day for at least one year after surgery.
Textured implants have a rougher shell that attaches to the scar tissue surrounding the implants, also known as the capsule, which holds them in place. Although textured implants have very slightly more rippling than smooth implants, they only have about a 1% chance of getting hard, and no daily massaging is required.
What Shape Looks the Best?
Anatomically shaped implants help provide a natural teardrop breast shape.
Rounded implants have upper fullness above the nipples, which creates more dramatic cleavage. If round implants rotate, it is not as noticeable.
What Materials Are Available?
Implants can consist of a sterile saline solution within a silicone shell that is filled after placement. Smaller incisions are required for this option, and the saline is safely absorbed by the body in the event of a rupture.  Saline implants do have more rippling and sloshiness and have a rate of implant failure.
Another option for implant material is silicone, which is made of a silicone shell filled with a soft silicone gel. Patients find these to be a more natural-looking (and feeling) implant option.  Silicone implants just look better, feel more natural and last longer.
Where Are the Implants Placed?
Patients have the option of having the implants placed above or below their chest muscles. The ideal placement will depend on factors such as the amount of natural breast tissue in the patient and the type of implant.  Keep in mind that implants placed on top of the muscle will become droopy much faster than those placed under the muscle where the muscle acts almost as an internal bra, supporting the breasts for a longer period of time.
What Size Is Right for Me?
Cubic centimeters, or ccs, are used to measure the size of breast implants (instead of cup size). Most implants are filled between 200cc and 800cc, depending on client preferences, goals, and surgeon recommendations.
Where Are the Incisions Made?
The most common incisions are either periareolar or inframammary.
Periareolar:

Incisions are made along the lower half of the areolas (the darker skin surrounding the nipple) and usually results in a less visible scar that is concealed by the natural lines of the areolas. 
Inframammary:

Incisions are made along the bottom of the breast where it meets the chest wall. This approach is usually used to allow additional access for implant placement, especially for silicone implants.  Sometimes these scars may show in a skimpy bikini top.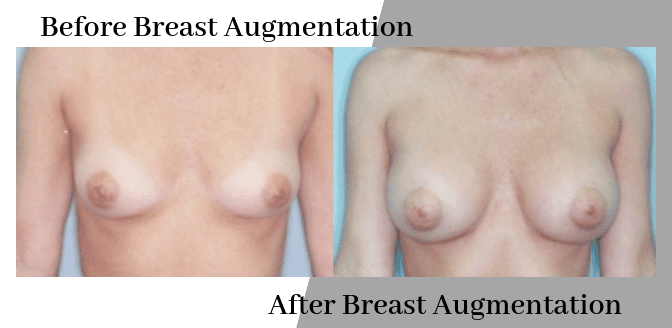 Technological Improvements
With the latest improvements in technology, surgeons have advanced in their techniques and materials to help increase the lifespan of breast implants. The ten-year mark is becoming less frequently recommended as the time to replace breast implants, which means longer-lasting results for most patients.
Making Your Final Selection
Every available breast implant option is going to appear different on each patient. Your surgeon will help you determine which options for breast augmentation can benefit you to achieve the desired results. 
To learn more about breast implant options, call our office to schedule your consultation. Our Corona office can be reached at (951) 737-3236, our Encinitas office can be reached at (760) 633-3003, our Newport Beach office can be reached at (949) 722-6603, and our San Juan Capistrano office can be reached at (949) 661-1700, or you can fill out our online contact form.
AesthetiCare MedSpa
At AesthetiCare Med Spa, we recognize that skin health is a blend of science and artistry.
We invite you to take a look at what we offer as well as schedule a complimentary consultation for your aesthetic goals with AesthetiCare Med Spa.
---
Featured Services