Aestheticare Cosmetic Surgery Center Facility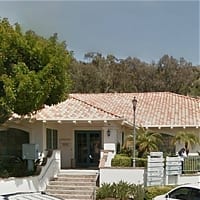 AesthetiCare Cosmetic Surgery Institute has pioneered a unique program of personalized and specialized care. This program takes into consideration your overall safety, comfort and satisfaction while maintaining the highest possible standards of medical excellence and professionalism. All are combined to make your cosmetic surgery a pleasant and rewarding experience.
After speaking with patients about their doctor's office experiences, a master plan was formulated to build the finest, safest and best equipped state licensed, federally (Medicare) certified outpatient cosmetic surgery center available anywhere – to set a standard of medical excellence and patient satisfaction that could not be exceeded.
During your initial consultation visit, and prior to seeing your surgeon, you will meet with your cosmetic surgery counselor. Your personal cosmetic surgery counselor is highly qualified through extensive training and practical experience to give you a basic orientation about the cosmetic surgery procedure that most interests you.
At AesthetiCare, your surgeon will listen to what you want, examine you, and tell you then and there if surgery is right for you. He will also tell you everything you need to know about the procedure you're interested in, how it's performed, what results you can expect, how long they'll last and how long recovery will take. You will also learn about the risks and possible complications that may be involved.
Cosmetic surgery is a big decision. Your AesthetiCare surgeon and his staff will do everything they can to make sure it's the right decision for you.
Contact AesthetiCare
"*" indicates required fields
By contacting Aestheticare, you give us permission to contact you back by email, telephone or text messaging at no charge to you.
---
Featured Surgical Procedures
AesthetiCare MedSpa
At AesthetiCare Med Spa, we recognize that skin health is a blend of science and artistry.
We invite you to take a look at what we offer as well as schedule a complimentary consultation for your aesthetic goals with AesthetiCare Med Spa.
---
Featured Services