Misconceptions About Breast Implants
Breast augmentation is not only the most well-known and desired cosmetic surgery, but it is also the most commonly performed. Even though most prospective patients have an idea of what breast implants can and cannot offer them, there are still many misconceptions out there. To set things straight, here's what you can expect from your breast implants.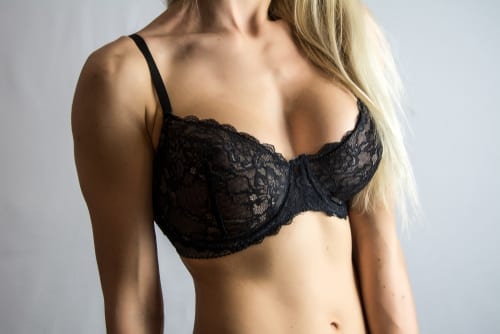 Top Implant Misconceptions
My Breasts Will Look Fake
Many women are at a crossroad between wanting more voluptuous breasts and desiring a natural look. Fortunately, with breast implants, you can have both. The images you see of unnatural-looking breasts on celebrities or "plastic surgery fails" internet searches are just that: failures. Breast implants can look and feel the same as normal breasts. To ensure that your results are natural-looking, be sure to follow a few rules. Natural-looking breasts are those that are balanced with the rest of your body. Be sure that you don't choose an overly large implant that will overwhelm your frame. If you are naturally petite, then your implant choice should reflect that. If you are taller with broader shoulders, you may have a little leeway when it comes to your implant choices.
My Implants Will Last Forever
While implants are long lasting, they are still a man-made device, and nothing man-made is guaranteed to last forever. Traditionally, most implants last between 10 and 15 years. This, however, is only an estimate. Some patients have reported that their implants have lasted more than 20 years, while others need to replace them after four or five years, usually following complications, such as a leak, a rupture, or capsular contracture. Implant replacement may or may not be something that you will be required to do. It is, however, something that you should be aware of.
I Have to Choose a Huge Implant
Breast implants come in a variety of sizes and shapes to meet your specific desires. If you are interested in a subtle improvement, there is an implant that will suit your wishes. If you desire a more dramatic transformation, there is also an implant for you. Breast augmentation is a personal, individualized procedure. We want to help you achieve the results that you desire.
Breast Implants Can Lead to Cancer
While the fear of breast cancer is understandable, there is zero evidence that breast implants will lead to breast cancer. Breast implants are safe and reliable. Even if your implant ruptures, there is still no increase in your risk of cancer. Cancer detection procedures and mammograms are not affected by the presence of implants and should be performed at the same rate as a woman without implants.
Silicone Implants Are Not Safe
Years ago, silicone implants were pulled off the market for safety concerns. As it turns out, this was done unnecessarily. Silicone implants are just as safe as saline implants, and these FDA-approved implants often look and feel more natural than their saline counterparts.
I Won't Be Able to Breastfeed
When breast implants are inserted, they generally do not affect the milk ducts. Disrupting the connection of the milk ducts is the only way that breastfeeding would be affected. Most women have no problem breastfeeding after breast augmentation, and for the women that do experience difficulties, there is no way to say if it is because of the implants. Some women, whether they have had surgery or not, are simply unable to breastfeed, and alternative feeding options are available. The desire to breastfeed should not affect your decision to have a breast augmentation.
If you are interested in learning more about breast augmentation, contact AesthetiCare Cosmetic Surgery Institute by calling (800) 662-1055 to set up a consultation.
Contact AesthetiCare
By contacting Aestheticare, you give us permission to contact you back by email, telephone or text messaging at no charge to you.
---
Featured Surgical Procedures
AesthetiCare MedSpa
At AesthetiCare Med Spa, we recognize that skin health is a blend of science and artistry.
We invite you to take a look at what we offer as well as schedule a complimentary consultation for your aesthetic goals with AesthetiCare Med Spa.
---
Featured Services