Kybella contains a naturally occurring active ingredient found in the body, called Deoxycholic acid, that aids in the breakdown of dietary fat. It is available as an injectable and used to treat double chins caused by an accumulation of excess fat. The treatment permanently destroys the superficial fat to produce a noticeable reduction in fullness under the chin. Once destroyed, these cells can no longer store fat, so once you reach the desired outcome, maintenance treatments are not necessary. if you are interested in this procedure, contact AesthetiCare to schedule your consultation in Orange County, San Diego, or Riverside.
---
THE BENEFITS OF TREATMENT  WITH KYBELLA
Kybella is a non-surgical treatment, relatively painless, and offers a permanent solution for those troubled with submental fullness due to aging, genetics or weight gain. Once the aesthetic result is obtained, there is no need for repeat treatments.
---
ARE YOU A CANDIDATE FOR KYBELLA?
Both men and women alike, are dissatisfied with the common problem of a double chin. When the submental fullness is resistant to weight management, healthy lifestyle eating habits and fitness, then Kybella treatments might be right for you!
---
WHAT TO EXPECT DURING THE PROCEDURE
During your visit, it will be determined if you are indeed a good candidate. If so, then the area being treated with be measured to determine how much Kybella will be injected at each treatment session. The micro-injections are calculated to ensure smooth results and little to no bleeding occurs. The treatment area is locally anesthetized with a topical anesthetic and ice for comfort and to reduce bruising.
---
RECOVERY
The most common side effects are swelling, bruising, numbness, and redness in the treated area. The swelling can last up to two weeks. It is advisable to use local ice and Tylenol for the first few days following treatment.
---
RESULTS
Once destroyed, the fat cells can no longer store or accumulate fat.  After reaching your desired aesthetic, further treatment is not expected.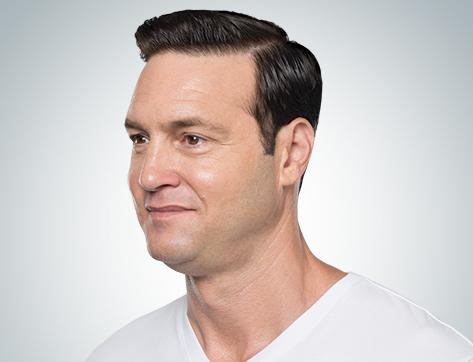 Before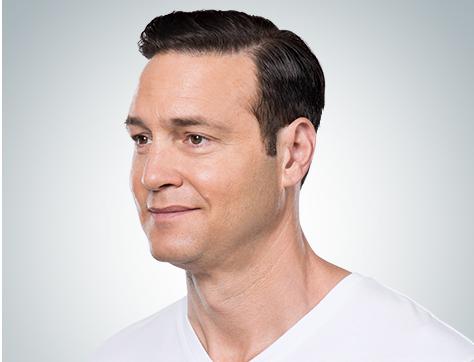 After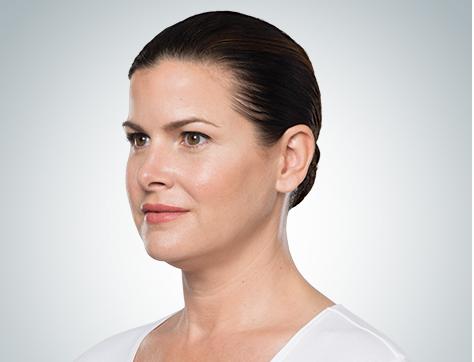 Before
After
Contact AesthetiCare
"*" indicates required fields
By contacting Aestheticare, you give us permission to contact you back by email, telephone or text messaging at no charge to you.
---
Featured Surgical Procedures
AesthetiCare MedSpa
At AesthetiCare Med Spa, we recognize that skin health is a blend of science and artistry.
We invite you to take a look at what we offer as well as schedule a complimentary consultation for your aesthetic goals with AesthetiCare Med Spa.
---
Featured Services