Our Cosmetic Surgery Approach
Emotional Wellness.
It is entirely reasonable to want to look more attractive and feel confident. The face we present to the world affects our self-esteem and influences our personal and professional lives. Each year, millions of people undergo cosmetic surgery as a means of contributing to a happier, healthier, and more youthful life. Cosmetic surgery lets you improve what you want to give yourself a more pleasing appearance and to brighten your entire outlook on life. Cosmetic surgery can give you the confidence to compete in the job market, maximize your social life, and help you feel comfortable in any situation.
Aestheticare Cosmetic Surgery Center Facility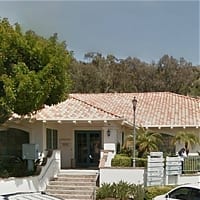 After speaking with patients about their doctor's office experiences, a master plan was formulated to build a federally certified and state-licensed outpatient cosmetic surgery center that would raise the bar for medical excellence and patient satisfaction.
AesthetiCare Cosmetic Surgery Institute has pioneered a unique program of personalized and specialized care. This program takes into consideration your overall safety, comfort, and satisfaction while maintaining the highest standards of medical excellence and professionalism. All are combined to make your cosmetic surgery a safe, pleasant, and rewarding experience.
Our Mission
The way you look on the outside has a lot to do with the way you feel on the inside. If you're unhappy about your appearance, it affects your self-esteem and can influence your personal and professional life. AesthetiCare can help you make cosmetic changes to give you the self-confidence to succeed. We encourage you to read about us and the cosmetic surgery procedures we provide to make you look and feel more youthful.
We at AesthetiCare Cosmetic Surgery Institute will enhance your body and ease your mind.
How to Choose a Cosmetic or Plastic Surgeon
Once a doctor has earned a general medical degree, he or she may practice any specialty. When searching for a cosmetic or plastic surgeon, the more experience he or she has, the better. Surgeons who concentrate on and are highly experienced in aesthetic or cosmetic surgery tend to be better at it. Choose a surgeon who is friendly and professional. Someone who listens carefully to what you want and cares about your needs will likely provide you with a pleasant overall experience.
What to Expect During Your Consultation
There's only one way to find out if cosmetic surgery is right for you, and that is having a consultation. During your initial consultation visit, prior to seeing your surgeon, you will meet with your cosmetic surgery counselor. Your personal cosmetic surgery counselor will help you become familiar with your planned procedure and prepare you to meet the surgeon who will perform your operation. Then, your surgeon will listen to what you want, examine you, and tell you if surgery is right for you. He will tell you everything you need to know about the procedure, including how it's performed, what results you can expect, how long recovery will take, and what risks and complications are associated with the treatment.
After your surgeon has seen you and answered all of your questions, he will instruct your counselor to schedule your surgery date. Your counselor will arrange for your laboratory tests, handle your paperwork, and set up any other appointments that may be necessary. Your counselor will also show you numerous before and after color photographs of your surgeon's actual patients. From this point on and throughout your recovery period, your personal counselor becomes one of the most helpful members of your cosmetic surgery team and will assist you with genuine understanding, care, reassurance, information, and guidance.
Cosmetic surgery is a big decision. Your AesthetiCare surgeon and his staff will do everything they can to make sure it's the right decision for you.
What to Expect the Day of Your Cosmetic Surgery
After checking in with the receptionist, your admitting nurse will escort you to a private, pleasantly furnished preoperative suite designed to meet your personal needs. One of our anesthesiology staff will review your previous medical history with you and discuss what type of anesthesia will be used, what you may experience during your procedure, and what to expect immediately afterward during your recovery. You will then meet with your surgeon, who will review with you in detail all aspects of the procedure and answer any last-minute questions you may have about the operation, recovery, medications, and your postoperative care. He will also make any preoperative markings at this time.
Your operation will be performed in a hospital-type, state-licensed, federally certified operating room by your surgeon, who will be assisted by our anesthesia staff, a licensed registered nurse (certified in Advanced Licensed Cardiac Life Support), and a surgical technician. Each of our operating rooms has been designed and equipped for your safety and comfort. We have installed high-tech, state-of-the-art instruments, lighting, surgical equipment and tables, communications intercoms, and an emergency electrical generating system that automatically activates in the event of a power failure.
After surgery, you will be moved to the recovery room to awaken from the anes­thesia. Your recovery will be supervised by our anesthesia staff and your surgeon. Your recovery room nurse will follow specific instructions provided by your surgeon and will give you individualized attention, specialized care, and monitor your recovery progress. When our anesthesia staff is satisfied that you are fully awake, your surgeon will meet with you. He will discuss your surgical results, give you postoperative instructions, and release you to go home or to an aftercare facility, if necessary. At this time, your family and friends may rejoin you.
Our Approach to Aesthetic Services
At AesthetiCare Med Spa, we recognize that skin health is a blend of science and artistry.
Our team of cosmetic surgeons and a skilled nurse practitioner are dedicated to providing treatments that preserve and enhance the health and beauty of your skin at every age. We believe in conservative yet modern cosmetic improvement as a testament to good aesthetic medicine. This means taking a refined approach to producing natural-looking results that will enhance a person's beauty without compromising their natural, unique characteristics. We offer safe, non-invasive treatments that provide exceptional outcomes and target skin conditions, such as:
Wrinkles
Skin laxity
Acne
Melasma (pigmented spots on the face and hands)
Excess localized fat deposits anywhere on the body
Vaginal dryness and stress incontinence
Contact AesthetiCare
"*" indicates required fields
By contacting Aestheticare, you give us permission to contact you back by email, telephone or text messaging at no charge to you.
---
Featured Surgical Procedures
AesthetiCare MedSpa
At AesthetiCare Med Spa, we recognize that skin health is a blend of science and artistry.
We invite you to take a look at what we offer as well as schedule a complimentary consultation for your aesthetic goals with AesthetiCare Med Spa.
---
Featured Services