Cost and Financing for Cosmetic Surgery
How much does Cosmetic Surgery cost?
Less than you think. After years of being perceived as something only for the rich and famous, cosmetic surgery is now priced for everyone. People from all income brackets are undergoing surgery. In fact, half of the patients who undergo cosmetic surgery make less than $25,000 a year. Breakthroughs in medicine and outpatient surgery have brought the price of cosmetic surgery down considerably over the years, while the quality has gone up.
During your cosmetic surgery consultation our staff will be happy to tell you exactly how much your plastic surgery procedure will cost. Please keep in mind not all patients are alike and some will require a slightly different operation than others. In addition, the safety and quality of a surgery center tends to cost more than a doctor's office operating suite. This may account for cost differences in the community between AesthetiCare and other surgeons. We are keenly aware of price competition from other surgeons, so if this is a concern of yours, please let your counselor know so she may discuss it directly with your surgeon.
The costs listed below represent a range for the typical operation listed. You will receive a specific price quotation during your consultation visit. Some prices may vary depending on the complexity of the operation. Our staff is always happy to discuss these matters with you in more detail.
PROCEDURE
LOW
HIGH
Facelift
$6,650
$15,750
Forehead and Eyebrow Lift
$3,600
$9,450
Eyelid Surgery
$3,600
$7,500
Surgery of the Nose
$5,450
$9,725
Chin Augmentation
$2,400
$4,500
Cheek Augmentation
$2,400
$4,500
Surgery of the Ear
$3,600
$7,500
Laser Skin Resurfacing
$2,500
$8,000
Breast Augmentation
$5,900
$8,900
Breast Lift
$9,995
$14,200
Breast Augmentation with Breast Lift
$13,200
$14,500
Breast Reduction
$13,200
$14,500
Breast Reconstruction
Varies
Varies
Liposuction
Starts at $3,000
Tummy Tuck
$6,000
$14,000
Gynecomastia Surgery
$3,000
$9,000
Can I finance my Cosmetic Surgery Procedures?
United Medical Credit Cosmetic Surgery Financing
We are pleased to provide patient financing for Cosmetic Surgery procedures through United Medical Credit. You can get more information on their website at United Medical Credit. United Medical Credit offers affordable monthly payments, competitive interest rates, multiple financing plans to choose from and many more!

LendingUSA Cosmetic Surgery Financing
Don't have an A+ credit rating, don't worry. Additionally, LendingUSA provides the most loan options available to assist your budget needs.
Fixed interest rates starting as low as 10.89%
Fixed low affordable monthly payments
Loan Payment Plans up to $30,000
Fixed Loan Terms up to 60 months
No prepayment penalty
Financing available for all Levels of Credit
LendingUSA is proud to offer patient financing options for all your elective surgery procedures. We have been helping patients obtain financing for procedures such as breast augmentation, face lifts, and much more. With loans up to $30,000 and convenient repayment plans, you can feel comfortable knowing your surgery costs will be covered.
CareCredit for Cosmetic Surgery Procedures
It's something you've always wanted to do, but something else was always there to hold you back. Well, not anymore. We accept CareCredit, the card designed specifically for your health and beauty needs. CareCredit can help you move forward with getting the procedure you've always wanted. With special financing on purchases of $200 or more, you can get your procedure sooner.
The credit card exclusively for your health and beauty needs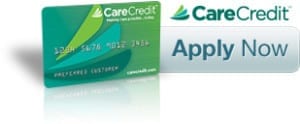 CareCredit is the credit card exclusively for healthcare services. Provided you have credit available, you can use your card over and over for follow-up appointments or different procedures.* This means you don't have to put your health and beauty needs on hold until you save up enough money. We give you the power to decide when it's the right time for you.
With CareCredit, you can:
Get the treatment or procedure you want, when you want it
Enjoy special financing options on purchases of $200 or more*
Use your card as over 175,000 practices nationwide
*Subject to credit approval. Minimum monthly payments required.
Contact AesthetiCare
"*" indicates required fields
By contacting Aestheticare, you give us permission to contact you back by email, telephone or text messaging at no charge to you.
---
Featured Surgical Procedures
AesthetiCare MedSpa
At AesthetiCare Med Spa, we recognize that skin health is a blend of science and artistry.
We invite you to take a look at what we offer as well as schedule a complimentary consultation for your aesthetic goals with AesthetiCare Med Spa.
---
Featured Services