Non-surgical facial rejuvenation is an excellent solution for tired and aging features. Over time, the face loses volume and begins to develop fine lines and creases that contribute to an unsatisfactory appearance. Dermal fillers can be a quick and easy pick-me-up, as they produce immediate rejuvenation results with little to no downtime. Injectables can restore youthful facial volume, smooth moderate wrinkles, and plump aging lips. The filler options that can address your unique needs and goals will be discussed in detail at your personal consultation with AesthetiCare in Orange County, San Diego, or Riverside.
Candidates
If you have realistic expectations about the outcome of your non-surgical facial treatment, you may qualify for injectable facial rejuvenation. Ideal candidates for injectable fillers can relate to the following facial concerns:
Moderate lines and wrinkles
Hollowness of the face
Fine lines around or on the lips
Creases around the eyes
Sunken temples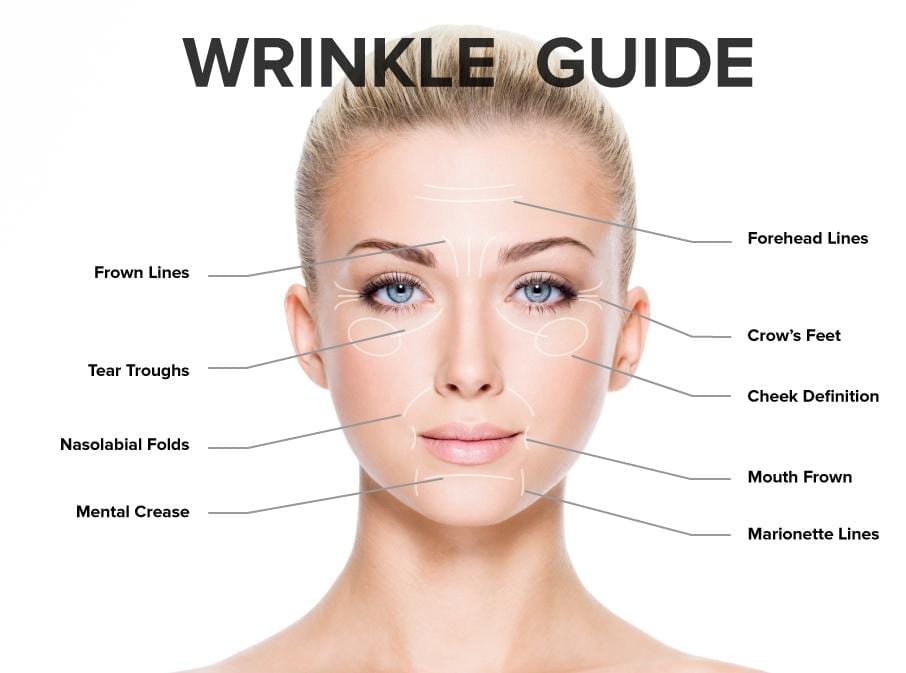 Types of Injectables
A fast-acting topical anesthetic will be applied first to prevent any discomfort during treatment. Additionally, most injectables are blended with lidocaine to make the process as comfortable as possible. During your consultation, any questions you might have about the treatment will be addressed, and the best injectable option for you can be determined.
JUVÉDERM® is composed of hyaluronic acid, a substance that is naturally found in the skin. It is typically used to fill facial lines, plump the lips, and define the lips. JUVÉDERM® can also be used for correcting mid-face volume loss as well as lifting and contouring the cheek area. There are several types of JUVÉDERM® available, including JUVÉDERM VOLUMA® XC, JUVÉDERM® Ultra, JUVÉDERM® Ultra Plus, JUVÉDERM VOLLURE™ XC, and JUVÉDERM VOLBELLA® XC. The most appropriate formula depends on the treatment area.
Restylane® is composed of hyaluronic acid and is available in particles of various sizes. It is designed to reduce the visible wrinkles that develop with aging and add fullness to the skin for a lasting effect. Restylane® Silk and Restylane® Refyne™ are ideal for plumping the lips as well as smoothing lines around the mouth and the lower face. Restylane® Lyft™ and Restylane® Defyne™ restore fullness to the face to reduce subtle wrinkles and lift the cheeks without an overdone appearance.
RADIESSE® is composed of a calcium-based product suspended in a gel carrier. It can instantly add volume and support to reduce creases around the nose and mouth. RADIESSE® can also be used in the hands to restore volume and disguise the appearance of unsightly veins and tendons. RADIESSE® stimulates collagen production, and as the product is absorbed by the body, the natural collagen remains.
BELOTERO BALANCE® is composed of concentrated hyaluronic acid. Since this product is a uniquely soft gel, it is best used around the mouth to correct etched lines and chin wrinkles.
Sculptra® Aesthetic is composed of poly-L-lactic acid (PLA), a substance that helps stimulate and replace lost collagen. After a series of treatments, Sculptra® Aesthetic is gradually and naturally absorbed by the body as it rebuilds collagen, corrects facial wrinkles, and replaces fullness.
Recovery
The severity of side effects will vary from person to person based on the type of filler being used, the number of injections needed, and a patient's tendency to bruise. There is no downtime after facial filler treatment. Any redness, swelling, or bruising that follows the procedure may last three to 10 days. It is important to stop taking any blood thinning medications or herbal supplements prior to injectable treatment to avoid discomfort and complications.
Results
Unlike with BOTOX® Cosmetic, Dysport®, or XEOMIN® treatments, the effects of injectable facial fillers are immediate. Results from injectable treatment often elicit those "WOW" responses and give individuals a youthful, attractive look. Most fillers are meant to last at least one year, but follow-up treatments help to maintain a renewed appearance.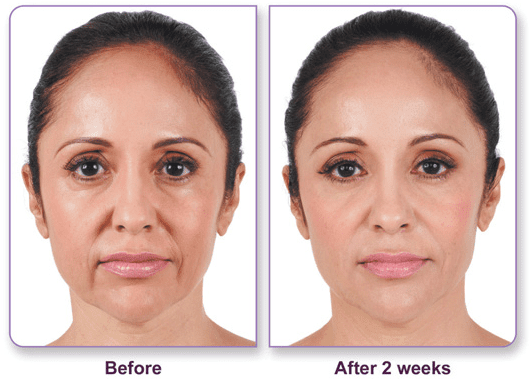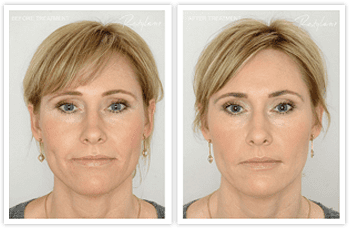 For more information about injectable dermal fillers or to schedule your facial rejuvenation consultation, please call AesthetiCare Cosmetic Surgery Institute at 800.662.1055.
AesthetiCare MedSpa
At AesthetiCare Med Spa, we recognize that skin health is a blend of science and artistry.
We invite you to take a look at what we offer as well as schedule a complimentary consultation for your aesthetic goals with AesthetiCare Med Spa.
---
Featured Services