Non-surgical Facial Rejuvenation Compared to Traditional Facelift
Men and women have surgical and non-surgical options for achieving optimal facial rejuvenation. Depending on a patient's needs, either a traditional facelift or a non-surgical facelift may be appropriate for achieving the best results. However, while these treatments aim toward the same goal, they are not interchangeable.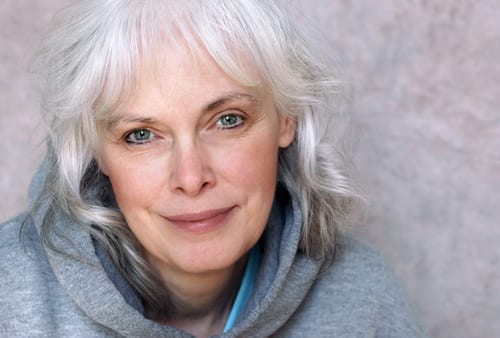 The Procedures
Traditional Facelift
A traditional surgical facelift addresses fine lines, wrinkles, and volume loss on the mid and lower regions of the face. Facelift surgery involves making an incision within the hairline (starting at the temple) that continues down and around the ear. Sagging facial tissues and fat are then lifted and sutured to a more youthful and aesthetically pleasing position, and excess facial skin is trimmed away. Facelift surgery targets the cheek, lower face, jawline, and neck regions.
Non-surgical Facelift
A non-surgical facelift employs one or more minimally invasive facial rejuvenation treatments to restore youthfulness to the face. This procedure can include:
Candidates
Individuals with mild-to-moderate signs of aging may be candidates for non-surgical facial rejuvenation. Those that struggle with more severe indicators of age, like deep creases and folds in the middle and lower regions of the face, may be better suited for a traditional facelift.
Recovery
The recovery after your facial rejuvenation procedure will vary depending on your treatment. Facelift surgery requires patients to take one to two weeks off of work to heal and recuperate. During this time, some bruising, swelling, and discomfort are expected. Non-surgical procedures do not require the same amount of downtime, and most individuals can return to their normal routines either the following day or within a few days.
Cost
As the traditional facelift is a surgical procedure, additional surgical fees apply. These fees include anesthesia costs, facility fees, and surgical fees. Injectable and laser treatments do not require these added costs; however, as non-surgical facelift techniques are temporary, they will need to be repeated for continued facial rejuvenation. When looking at the cost differences between surgical and non-surgical options, the cost for a traditional facelift will be higher initially, but it will not need to be repeated for many years.
Results
None of these procedures will provide permanent effects since nothing can halt or prevent the natural course of aging; however, some are longer-lasting than others. Traditional facelift surgery offers the longest-lasting improvement; when paired with a healthy lifestyle, facelift results can show for many years. Conversely, injectable fillers and BOTOX® Cosmetic last anywhere from four months to one year; additionally, the outcome after the PDO thread lift is noticeable for 12 to 18 months, and the longevity of results from a laser resurfacing treatment vary from patient to patient. When performed under the guidance of a skilled surgical professional, like our AesthetiCare medical providers, all of these treatments will provide you with natural-looking facial rejuvenation.
To learn more about how either surgical or non-surgical facial rejuvenation can help you, contact our offices at (800) 662-1055 or fill out our online contact form.
AesthetiCare MedSpa
At AesthetiCare Med Spa, we recognize that skin health is a blend of science and artistry.
We invite you to take a look at what we offer as well as schedule a complimentary consultation for your aesthetic goals with AesthetiCare Med Spa.
---
Featured Services