How to Optimize Your Facelift Results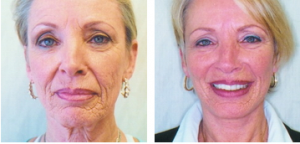 The final results of a facelift are the outcome of the techniques used during surgery and based on the patient's ability to heal. While the patient does not have much control over these factors, there are many things patients can do to optimize their facelift results.
Follow Pre-and Post-operative Instructions
Patients can get better results and even shorten their recovery time if they follow the pre- and post-operative instructions. Dr. Moser provides his patients with a detailed list of drugs and supplements to avoid before and after surgery. Patients should also avoid smoking for at least three weeks before and after surgery to prevent poor incision healing. The face will also heal more quickly when the patient gets adequate rest and maintains a healthy diet.
Choose a Skilled and Experienced Surgeon
While surgery performed by a top plastic surgeon is often more expensive, a higher price does not always guarantee the best result. Patients can optimize their facelift results by choosing a surgeon who is highly experienced in the procedure of choice. Dr. Moser has performed hundreds of facelift surgeries and often perfects the final results with his extensive experience with laser skin resurfacing. During the patient consultation, he can show plenty of facelift before and after photos that showcase his satisfied clients.
Combine With Other Procedures for Optimal Results
Since a facelift alone will not add youthful volume to the face or improve forehead wrinkles, the procedure is often performed along with injectable fillers or a brow lift. Skin treatments like laser skin resurfacing will also improve skin texture and discoloration. Combining procedures will save the patient time in surgery and recovery and will minimize the overall cost of the procedures compared to if they were performed separately. The final result is a completely refreshed, youthful appearance devoid of wrinkles, sagging skin, and most other imperfections.
To request a consultation for a facelift, please call AesthetiCare Cosmetic Surgery Institute at (800) 662-1055 or fill out our contact form online.
AesthetiCare MedSpa
At AesthetiCare Med Spa, we recognize that skin health is a blend of science and artistry.
We invite you to take a look at what we offer as well as schedule a complimentary consultation for your aesthetic goals with AesthetiCare Med Spa.
---
Featured Services