truSculpt® iD vs. Coolsculpting®: Understanding Your Options for Non-surgical Fat Reduction
4 Minute Read: 
Do you diet and exercise but still struggle with stubborn areas of fat?  Are you frustrated with love handles, pockets of fat on your abs or outer thighs, or even a double chin? 
If this sounds like you and you are considering non-surgical fat reduction, here's the skinny on two of the most popular options available today.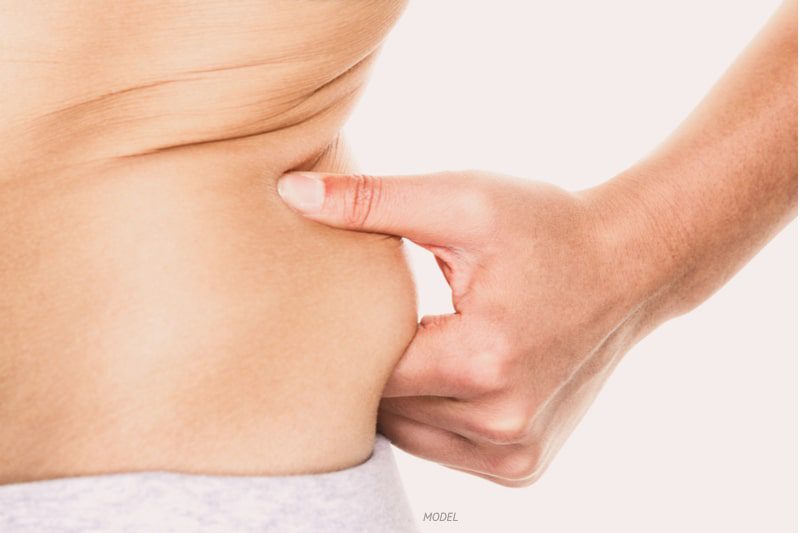 AesthetiCare is a plastic surgery practice that is proud to offer truSculpt® iD at our medspa. 
We did the research and decided that truSculpt® offered better results than CoolSculpting®, and here's why.
What Should You Know About CoolSculpting®?
When it comes to non-surgical fat reduction, many people know the name CoolSculpting®. There is no denying that this is a popular and heavily marketed treatment method. However, just because it is well known, doesn't mean it is the best non-surgical fat reduction treatment available.
CoolSculpting® freezes the fat cells in a process known as cryolipolysis. CoolSculpting® involves the provider using customized applicators to treat the abdomen, love handles, inner and outer thighs, bra fat, and back fat. 
These applicators require the area being treated to be "pinchable," limiting the areas that can be corrected. 
Why Do We Choose to Offer truSculpt® iD?
Instead of using low temperatures to freeze fat cells, truSculpt® uses radiofrequency heat to destroy them.
This radiofrequency also allows truSculpt® to treat skin laxity and texture. 
truSculpt® technology can be used to reduce fat in the:
Abdomen

Inner and outer thighs

Arms

Back

Below the buttock (banana roll)

Love handles

Double chin

And more
Because truSculpt® does not need the treatment area to be "pinchable," it is far more versatile and can be used to treat any area of the body where there is excess fat.
The truSculpt® iD Difference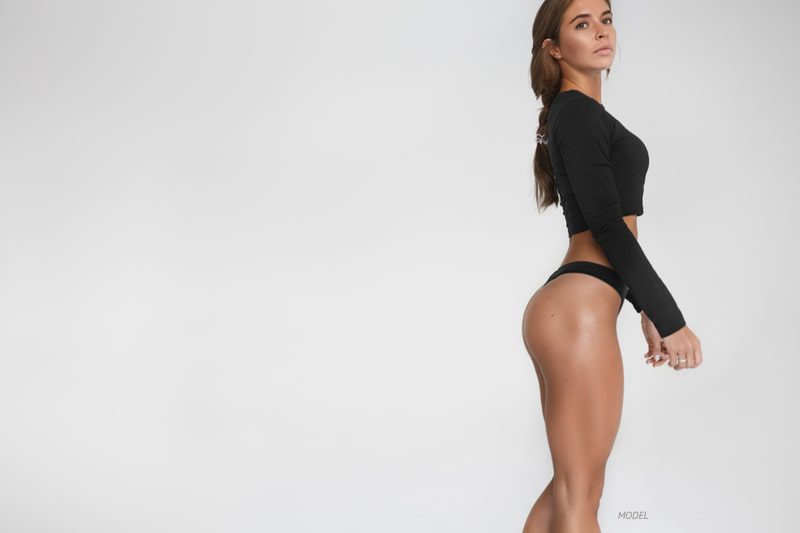 Our truSculpt® treatments are an excellent option to remove fat cells permanently. While CoolSculpting® is readily advertised on television and in magazines as a successful treatment, truSculpt® offers much more comprehensive results when it comes to fat removal and skin tightening. 
This truSculpt® technology has proven to provide more dramatic and consistent results than CoolSculpting®. 
Our truSculpt® applicators are hands-free, and the treatment only lasts 15 minutes. 
This, combined with its ability to treat loose skin and texture issues, makes truSculpt® our plastic surgeon's choice for non-surgical fat reduction.
See truSculpt® before and after results below.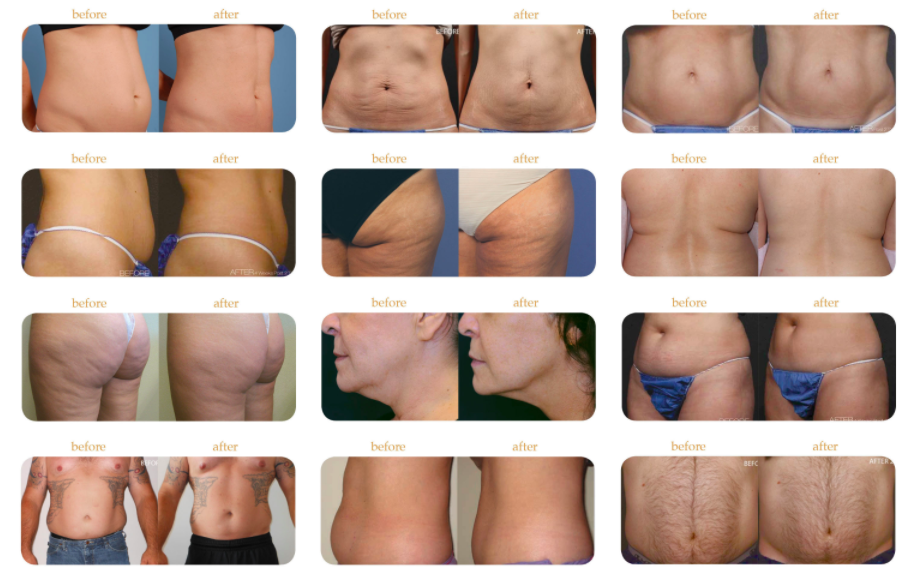 Customizable Fat Reduction
The versatility of truSculpt® allows your provider to create a more customized treatment plan and is a clear winner over CoolSculpting® if you want to treat multiple areas.
Post-Pregnancy Fat Reduction and Weight Loss
Non-surgical treatment with truSculpt® is often the best option after childbirth because of its skin tightening capabilities and works well for those with mild skin laxity due to weight fluctuations.
CoolSculpting® limits the patient to which areas can be treated and will not tighten the surrounding skin, hence why Aestheticare Med Spa prefers truSculpt® over Coolsculpting® as the best non-invasive fat removal procedure.
Have More Questions About truSculpt® iD?
Who is a good candidate for truSculpt®?
Patients should have a BMI less than 30 and struggle with stubborn fat in one or more areas of the body. Those who are pregnant, have cardiac pacemakers, or internal defibrillators cannot undergo the treatment. 
Those with malignant or benign tumors, metallic implants in the target area, including joint replacements, are also precluded from this procedure.
How long does treatment with truSculpt® take?
Treatment time depends on the area(s) treated, but typically a treatment takes around 15 minutes per area. You can expect to see results with one or two treatments spaced four to eight weeks apart.
Is truSculpt® iD painful? 
Non-surgical truSculpt® iD is designed to be a safe and comfortable procedure. There is typically no downtime after treatment, although some patients do experience minor discomfort. 
Side effects may include:
Mild tenderness

Sweating

Redness in the treated areas 
These typically only last a few hours. 
How much does truSculpt® cost?
The cost of your treatment will depend on the number of areas addressed and the amount of treatments needed to achieve your desired results. A consultation with Aestheticare can answer all these questions and more.  
Book your consultation with Aestheticare today. For your convenience, we have offices in San Juan Capistrano, Newport Beach, and Corona – Our team is standing by to answer your questions.
Ready to Reduce Your Unwanted Fat?
If you are interested in learning more about the fat reduction possibilities with truSculpt® iD, contact AesthetiCare Cosmetic Surgery Institute today by calling 800-662-1055. We will be happy to answer any of your questions.
Contact AesthetiCare
"*" indicates required fields
By contacting Aestheticare, you give us permission to contact you back by email, telephone or text messaging at no charge to you.
---
Featured Surgical Procedures
AesthetiCare MedSpa
At AesthetiCare Med Spa, we recognize that skin health is a blend of science and artistry.
We invite you to take a look at what we offer as well as schedule a complimentary consultation for your aesthetic goals with AesthetiCare Med Spa.
---
Featured Services