How Long Does a Breast Lift Last?
3 Minute Read:
Breast lift surgery (mastopexy) is designed to restore youthful firmness and perkiness to sagging breasts. Breast droop or sag occurs for several reasons, including pregnancy, breastfeeding, weight fluctuations, and aging.
Because droopy breasts are such a common problem, breast lifts continue to be a sought-out cosmetic procedure.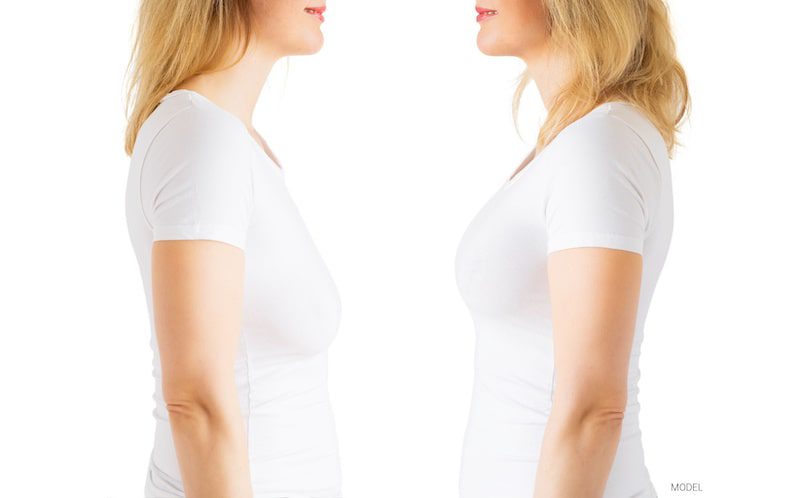 If you are considering breast lift surgery, you're bound to have many questions about the quality and longevity of your results, but first, let's review some breast lift basics.
Why Get a Breast Lift?
Many factors contribute to a woman's decision to undergo a mastopexy, including:
Sagging breasts

Changes in the shape and firmness of their breasts

Downward-facing nipples

Large areolas

Rashes beneath the breast
If you are unhappy with your breasts because they are sagging, the best time to address the issue is when you are done having kids because pregnancy and breastfeeding can significantly impact your breast lift results.
A Mommy Makeover is a combination of procedures that is also popular when no more pregnancies are planned and may involve:
Some of the breast lift benefits reported by women are as follows:
Looking and feeling younger

Looking better in their favorite outfits

Increasing self-esteem, confidence, and quality of life
Breast Lift Satisfaction Levels
According to statistics presented by the American Society of Plastic Surgeons, along with breast augmentation, reduction, and combination breast surgeries, mastopexy achieved high satisfaction rates, with almost all (99%) studied recipients saying they would have the surgery again if it meant getting the results they did. 
5 Ways to Predict
How Long Your Breast Lift Results Will Last
Your breast lift results will be affected by your lifestyle, genetics, and these five factors:
1. Future Pregnancies
Pregnancy after a breast lift will cause skin stretching and changes in breast tissue to accommodate the incoming milk supply, affecting the firmness and position of your breasts.
2. Your Weight 
Staying at a stable, healthy weight will help your breast lift results last. Significant weight fluctuations cause the skin to stretch and encourage your breasts to sag.
3. The Bras You Wear
Wearing supportive and comfortable bras will encourage your lifted breasts to stay put.
4. The Food You Eat
Eating a healthy diet helps to maintain your skin's elasticity. Vitamin C and E contributes to keeping your skin youthful and may delay the stretching that leads to sagging breasts.
5. Your Time in the Sun 
Sun damage also impacts the elasticity of your skin. The more your skin is exposed to the sun, the faster it will wrinkle, stretch, and age. Use protective sunscreen and avoid lengthy sun exposure. 
The Bottom Line on the
Longevity of Your Breast Lift Results
You have some control over how long your breast lift results will last, and it could be up to 10 years if you are vigilant in protecting your breasts. The thing to remember is that your results will never truly disappear; your breasts will always be better than if you did not have the surgery.
Want to Learn More About Our
Newport Beach, CA
Breast Lift Results
?
If you want to know more about breast lift surgery and the results you can expect, call Dr. Ronald Moser's Newport Beach cosmetic surgery practice at (949) 722-6603.
Dr. Moser's Other Plastic Surgery Locations:
Contact AesthetiCare
"*" indicates required fields
By contacting Aestheticare, you give us permission to contact you back by email, telephone or text messaging at no charge to you.
---
Featured Surgical Procedures
AesthetiCare MedSpa
At AesthetiCare Med Spa, we recognize that skin health is a blend of science and artistry.
We invite you to take a look at what we offer as well as schedule a complimentary consultation for your aesthetic goals with AesthetiCare Med Spa.
---
Featured Services