Tummy Tuck vs. Liposuction: Which Is Right for Me?
Excess fat on your abdominal area can be bothersome, especially when diet and exercise are unable to target the areas of concern. Deciding to undergo plastic surgery to address these issues is a big decision that needs to be carefully considered. Patients may turn to liposuction or a tummy tuck to achieve their desired thin, chiseled body contour, so understanding the difference between the two procedures can help you make an educated decision about which option will benefit you the most.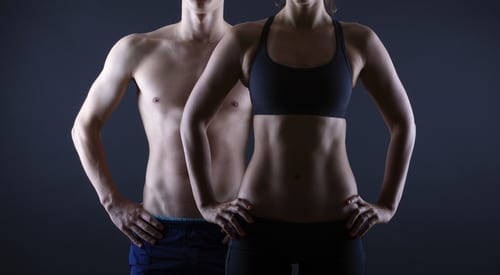 Tummy Tuck
Also known as abdominoplasty, a tummy tuck is designed to address multiple concerns by removing excess fat, stretch marks, and loose skin as well as tightening the underlying abdominal muscles for a slimmer, more defined stomach. Liposuction is commonly performed in conjunction with a tummy tuck to eliminate fat deposits from targeted regions of the body. Extended, mini, and full tummy tuck options are available to correct precise issues, so each procedure can be fully customized for every patient to match their individual goals. The amount of fat and skin being removed will determine which method is recommended and how extensive the incisions need to be.
Candidates
Ideal candidates for a tummy tuck are bothered by their excess fat, loose skin, stretch marks, and weakened abdominal muscles. This procedure can address the entire torso, extending to the lower back if needed.
Liposuction
Traditional liposuction involves strategically removing localized fat from various locations through a small suctioning device, or cannula, in thin, even layers. This technique can reduce overall fat in the body, typically from the abdominal area, arms, thighs, lower back, and chin. Liposuction is sometimes used during a tummy tuck procedure to address fat deposits.
Candidates
The best candidates for liposuction are bothered by areas of fatty tissue. This method is ideal for removing excess fat when there are no other concerns present.
Consulting With Your Surgeon
Scheduling a personal consultation with your surgeon to discuss your concerns and preferences is the best way to decide which surgical procedure is right for you. Liposuction can help you attain a thinner silhouette, and a tummy tuck can help you acquire tighter abdominal muscles, smoother skin, and less fat in the midsection for a leaner appearance. While both of these techniques achieve similar results, a tummy tuck is more in-depth and can address multiple concerns in addition to merely removing fatty tissue.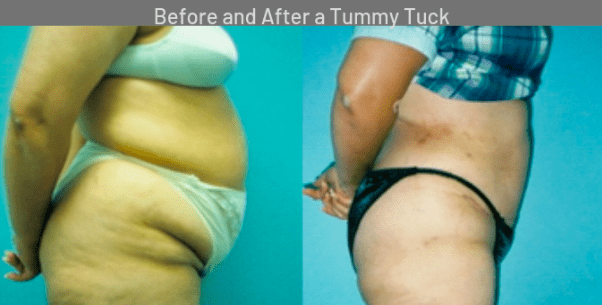 Schedule your consultation today by filling out our contact form or by calling our San Juan Capistrano location at 949-661-1700, our Corona location at 951-737-3236, our Newport Beach location at 949-722-6603, or our Encinitas location at 760-633-3003.
Contact AesthetiCare
---
Featured Surgical Procedures
AesthetiCare MedSpa
At AesthetiCare Med Spa, we recognize that skin health is a blend of science and artistry.
We invite you to take a look at what we offer as well as schedule a complimentary consultation for your aesthetic goals with AesthetiCare Med Spa.
---
Featured Services