5 Things to Know About a Tummy Tuck
2 Minute Read: 
A tummy tuck (abdominoplasty) is a surgical procedure that removes excess fat and skin from around the abdominal area. It can also restore weakened or separated rectus (abdominal) muscles. The tummy tuck is an ideal procedure to create a flat and tightened tummy; however, before you move forward with a tummy tuck surgery, make sure to do your research.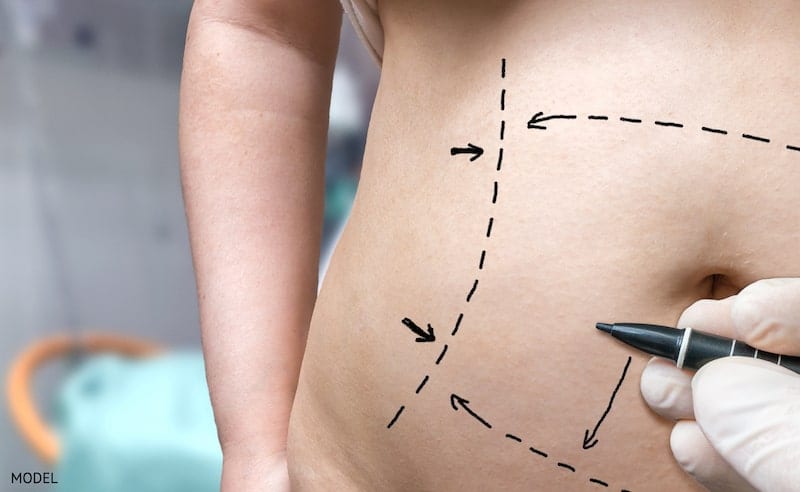 Here are five essential things to take into consideration before undergoing a tummy tuck. 
You Will Need Plenty of Rest Post-Op
You should be aware that the downtime after surgery is not short. At a minimum, it will take one to two weeks to initially recover from the procedure—and much longer before you can return to strenuous activity and exercise. If possible, you will want to give yourself even more time, so you give your body a full chance to heal.
Additionally, during your recovery process, it won't be comfortable to sit or stand upright. As a result, you will want to have someone around the house to help you with chores, kids, and making food.
Scars Are Unavoidable
In general, most tummy tucks result in permanent scarring. The extent of the scarring depends on the type of tummy tuck you received. A full tummy tuck will produce a long scar that can stretch from hip bone to hip bone just below the pubic line. On the other hand, a mini-tummy tuck will mean a smaller incision and a much smaller scar. 
Your surgeon will do their best to strategically place the incision, such as along your underwear line, so it will usually be covered.
This Is Not a Weight-Loss Solution
A tummy tuck procedure is not intended for weight loss. Instead, an abdominoplasty is a sculpting surgery that will boost the figure and shape you want.
Typically, surgeons suggest you be only 10 to 15 pounds from your goal weight when you go for a tummy tuck. Additionally, it is important that you remain at this stable weight for an extended amount of time, such as six to 12 months. Fluctuating weight can undo the contoured shape achieved by the surgery.
You Need Patience
Right after your surgery, your abdominal area is likely to be swollen. This can make it difficult to see the real results of the procedure. You will have to wait several weeks for the swelling to subside to see your new, fantastic figure.
You Must Keep Up Your End of the Bargain
Your tummy tuck can give you permanent results if you keep up with regular exercise and a healthy diet. Fluctuations in weight or significant weight gain can ruin the results of your procedure.
Want to Learn More?
Book a tummy tuck consultation with AesthetiCare to find out if this procedure is right for you. Schedule an appointment by calling (800) 662-1055 or filling out our online contact form.
Contact AesthetiCare
---
Featured Surgical Procedures
AesthetiCare MedSpa
At AesthetiCare Med Spa, we recognize that skin health is a blend of science and artistry.
We invite you to take a look at what we offer as well as schedule a complimentary consultation for your aesthetic goals with AesthetiCare Med Spa.
---
Featured Services