Tummy Tuck Cost in Orange County, CA
Tummy tuck surgery is a cosmetic procedure that transforms your midsection and provides the slim and toned physique that may have previously seemed unattainable. While tummy tuck surgery can achieve what no other abdominal sculpting procedure can, it is a costly investment, one that you need to consider and understand. The cost of plastic surgery, including the tummy tuck, varies significantly, and it is often challenging to understand why there is so much variation. To better understand this, it is essential to know what you are paying for.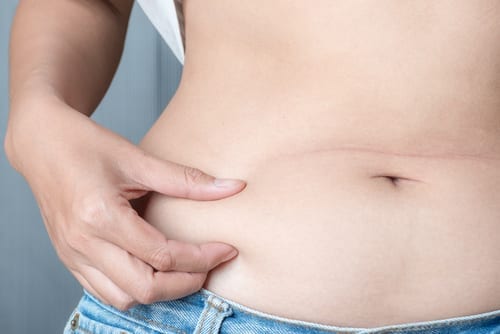 Surgeon's Fees
The majority of your tummy tuck cost is made up of the surgeon's fee. This fee varies and depends on the surgeon's schooling, training, experience, and certification. This fee also depends on the extent of the procedure. Aestheticare offers the mini tummy tuck, full tummy tuck, and extended tummy tuck. The more extensive the process, the higher the cost. Currently, the average surgeon's fees for a tummy tuck is $5,992. This number can be lower or higher, and before you choose the cheapest surgeon, make sure that you do your research to ensure that the surgeon you choose is the one that you trust.
Extra Costs
While the surgeon's fee is the bulk of the overall cost, it is not the only factor. Surgeon's fees do not cover anesthesia, facility fees, medications, testing, equipment, and aftercare materials. At Aestheticare, these extra fees are factored into your total cost.
Anesthesia
Anesthesia is the most crucial aspect of a safe and comfortable surgery. Your tummy tuck is performed under general anesthesia. Not everyone is certified to administer this. Anesthesia should only be given by a certified anesthesiologist or a CRNA anesthetist. This person will be present throughout the procedure to monitor your heart rate, blood pressure, and other vitals.
Facility Fees
This portion of your tummy tuck cost covers the operating room. Aestheticare owns a California State Licensed Surgery Center that provides patients with the comfort and safety of a hospital with a lesser fee. By performing your procedure at Aestheticare's surgery center, you can expect to save around $___.
Pre and Postoperative Equipment and Materials
The overall cost of your tummy tuck also includes any lab tests that may be required before surgery, the medication used during the operation, and your aftercare supplies. This includes surgical drains, pain medication, and prescriptions, as well as an abdominal compression garment that is to be worn around the clock during your recovery.
Additional Cost Factors
Many men and women who undergo tummy tuck surgery decide to combine this procedure with liposuction to reduce fat deposits in the abdomen. While the cost of your operation will be altered if liposuction is added, the overall cost will not increase by what the standalone liposuction cost is. By undergoing these procedures simultaneously, you will save money. This is because there are no additional fees for anesthesia or facility costs. You are already paying for these with the tummy tuck portion, so, if you think that you may be interested in both procedures, you will want to combine them to qualify for the better cost. Combining liposuction traditionally increases your tummy tuck cost by around $___.
At Aestheticare, you can expect a final cost of approximately $___ when all of these factors are combined. Financing options are available upon request.
To learn more about tummy tuck surgery or to set up a consultation, contact our offices by calling (800) 662-1055 or by filling out our online contact form.
Contact AesthetiCare
By contacting Aestheticare, you give us permission to contact you back by email, telephone or text messaging at no charge to you.
---
Featured Surgical Procedures
AesthetiCare MedSpa
At AesthetiCare Med Spa, we recognize that skin health is a blend of science and artistry.
We invite you to take a look at what we offer as well as schedule a complimentary consultation for your aesthetic goals with AesthetiCare Med Spa.
---
Featured Services