3 Reasons Why You Should Consider Liposuction
2 Minute Read: 
Liposuction, also known as lipo, is one of the top cosmetic procedures in the United States. In 2019, lipo ranked in the top five cosmetic procedures and increased by three percent from 2018 (with over 265,200 surgeries).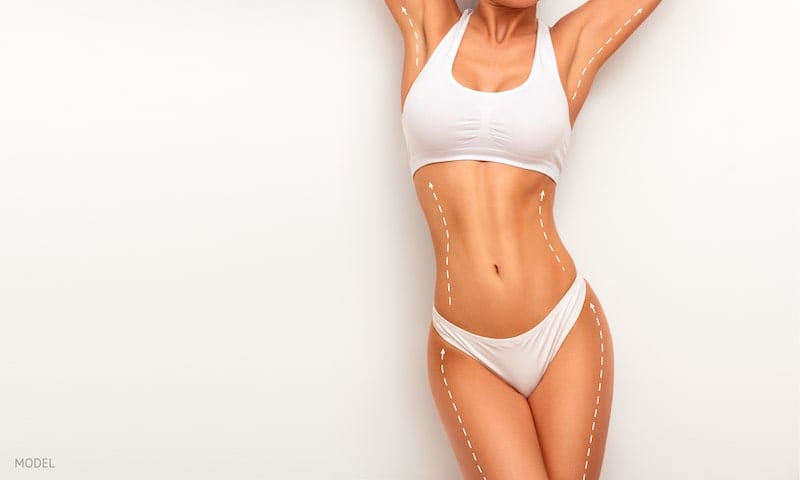 It remains a top surgery because of all the benefits it offers to patients. Dealing with weight issues can have drastic impacts on your physical and mental health, so sometimes, procedures like liposuction are a necessary and welcome solution.
1. Reshape Your Body
Liposuction can reshape your body by getting rid of fat cells in even the most stubborn areas. Many people who struggle with being at a healthy weight carry most of their fat in one location, for example, being "top-heavy" or "bottom-heavy." 
Unfortunately, these people cannot exercise or diet this body shape away—it just seems to stick around. Luckily, liposuction is a targeted treatment and can help you achieve the sleek, proportionate figure you have always wanted.
2. Hit Your Ideal Weight
Some individuals simply carry fat more easily than others. This can be due to various issues, including medical conditions or genes that have resulted in a slow metabolism. 
If it feels like you have tried all the diets and exercise regimes out there without success, it might be time to look at new solutions. This procedure will help you hit your ideal weight when you are struggling to achieve results with diet or exercise.
3. Multiple Treatment Areas Available
The beauty of liposuction is that it can be applied nearly anywhere on your body. Are you struggling with a belly bulge after having pregnancy (or men, do you experience frustration with the infamous "beer belly")? No problem. Do you have love handles that you simply don't love? Liposuction has a solution.
Liposuction can reduce fat deposits nearly anywhere, including the:
Abdomen

Hips

Waist

Chest

Thighs (saddlebags)

Lower back

Bra fat roll

Buttocks

Banana roll (area beneath the butt)

Knees

Ankles

Arms

Neck

And more!



How Is Liposuction Performed?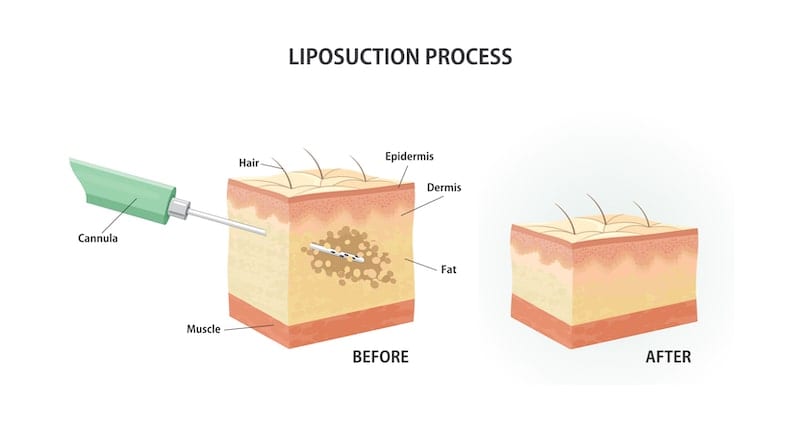 Tumescent liposuction is the most common technique and involves injecting a sterile solution into the area where the fat is to be removed. The saline solution makes it easier to suction the fat with minimal blood loss and pain.
Interested in Learning More?
If you are considering liposuction, book a consultation at one of the four Aesthetic Care Cosmetic Surgery Institute locations across California. One of our experienced doctors will be happy to walk you through the procedure, answer any questions you may have, and evaluate your candidacy for the surgery. 
You don't have to live in a body you are unhappy with—schedule an appointment today.
Contact AesthetiCare
---
Featured Surgical Procedures
AesthetiCare MedSpa
At AesthetiCare Med Spa, we recognize that skin health is a blend of science and artistry.
We invite you to take a look at what we offer as well as schedule a complimentary consultation for your aesthetic goals with AesthetiCare Med Spa.
---
Featured Services