Is TruSculpt® iD Worth It?
2 Minute Read: 
Have you been on a healthy diet and exercise regime but still seem to struggle with stubborn fat? Perhaps cellulite or sagging skin is a major concern. If so, you may want to give TruSculpt® iD a try.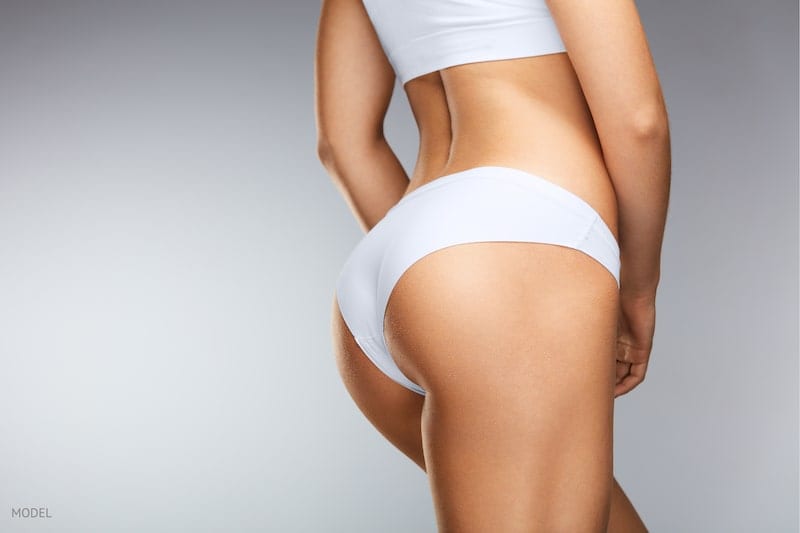 TruSculpt® iD is a non-invasive body contouring procedure that targets and destroys stubborn body fat using radiofrequency technology (RF). If that wasn't enough, this technique also tightens loose skin and diminishes cellulite appearance.
What Are the Benefits of TruSculpt® iD?
Proven Effectiveness
TruSculpt® iD has undergone years of research and testing, backing its effectiveness as a body contouring treatment that offers optimal results.
This technology uses radiofrequency waves and heat to permanently destroy unwanted fat cells so they can be eliminated naturally by the body's waste systems. Studies show that an area of stubborn fat can be reduced on an average of up to 24 percent following one treatment, which is much higher than similar treatments. In addition to targeting fat cells, the procedure also tightens skin for improved skin texture, tone, and firmness while reducing cellulite appearance.
Safe Application
TruSculpt® iD is an FDA-approved technology that improves the body's contours with no risks involved. RF technology is extremely safe and can be used on all skin types.
No Downtime
Unlike surgical liposuction or tummy tuck surgery, TruSculpt® iD has no recuperation time after treatment. Most patients can comfortably return to their normal routines after only one hour—depending on the area being treated.
Being a non-invasive procedure, there are no incisions needed. This makes it an ideal choice for individuals who don't want marred or blemished skin.
Little to No Discomfort
Most patients report that the procedure is virtually pain-free—although discomfort varies for each individual.
Permanent Results
The fat cells that have been treated are destroyed forever and will not return. However, individuals must maintain a healthy diet and fitness routine to keep the weight from coming back.
While TruSculpt® iD is an increasingly popular option for fast and effective body contouring, individuals looking to melt off a bit more fat may have to consider an alternative like liposuction or tummy tuck, which also helps to sculpt the body.
Is TruSculpt® for Me?
An initial consultation can help you determine if you are an appropriate candidate for the treatment. Generally, the procedure is ideal for anyone looking for an extra boost to achieve their ideal silhouette.
Candidates must be in good health, close to their ideal weight, and realistic in their expectations.
Schedule a Consultation With Us
TruSculpt® iD can work wonders for your confidence and self-esteem. It has revolutionized the way people deal with pockets of localized body fat. Feel free to contact us at 800-662-1055 or fill our online form to schedule a consultation and learn more about the treatment. 
Let us work with you to create a customized treatment plan that fits your needs.
Contact AesthetiCare
"*" indicates required fields
By contacting Aestheticare, you give us permission to contact you back by email, telephone or text messaging at no charge to you.
---
Featured Surgical Procedures
AesthetiCare MedSpa
At AesthetiCare Med Spa, we recognize that skin health is a blend of science and artistry.
We invite you to take a look at what we offer as well as schedule a complimentary consultation for your aesthetic goals with AesthetiCare Med Spa.
---
Featured Services