How Much Does Male Breast Reduction Cost in Orange County, CA?
4 Minute Read: 
For men who struggle with gynecomastia (whether it be true gynecomastia or pseudogynecomastia), treatment cannot come soon enough. The presence of female-looking breasts can be frustrating and disheartening. It can even negatively affect a man's life by making them self-conscious about their appearance in intimate, social, and professional situations.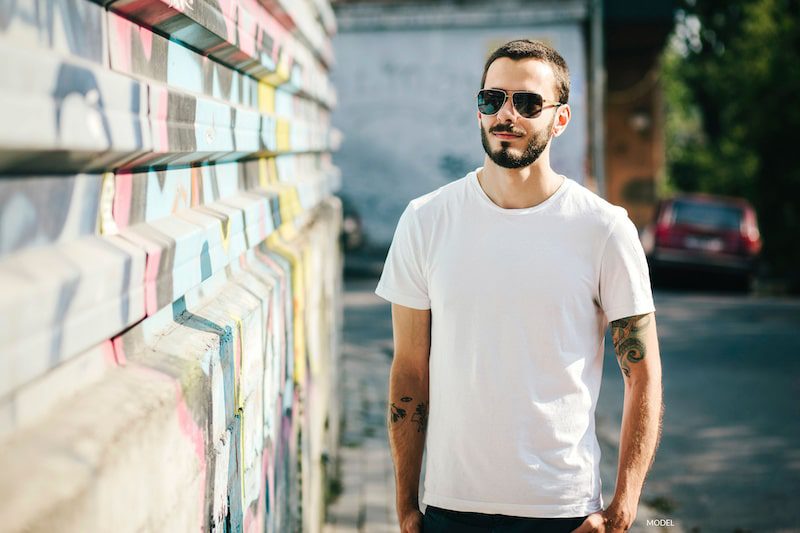 Fortunately, male breast reduction surgery (gynecomastia surgery) effectively removes the excess tissue and/or fat that is creating the unwanted "man boob."
Cost is always a considering factor when it comes to deciding on and planning for plastic surgery. This is because plastic surgery procedures, including male breast reduction, are considered to be elective. Since these treatments are not deemed "medically necessary," most insurance plans will not cover the cost. 
This leaves the total price tag to be paid by the patient at the time of the surgery (although financing options are available to help break up this cost). 
So, what can you expect?
How Much Is Gynecomastia Surgery?
Like all plastic surgery procedures, gynecomastia surgery is tailored to the needs of the patient. Therefore, no two male breast reduction procedures look exactly the same — and neither will their price tags. Some men only need liposuction in the chest; others require surgical excision; and some even require a combination of both techniques. 
The extent of this surgery, as well as any other plastic surgery techniques being performed in combination, such as tummy tuck surgery, will all impact the price of your procedure. Unfortunately, there is no way to gain an accurate price estimate until you have met with a plastic surgeon and undergone a consultation. 
This consultation will allow the surgeon to truly gauge what your contouring needs are. 
While not a definitive estimate, gynecomastia surgery tends to run between $3,000 and $9,000. 
What Does My Male Breast Reduction Cost Include?
There are many factors that influence the total cost of your male breast reduction.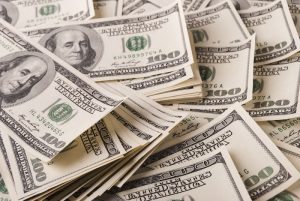 These include:
Surgeon's fees

: This is the cost of the actual surgery. This includes the price of your surgeon and their time as well as the time of the entire operating room staff. This factor tends to have the greatest price variation since it is a reflection of the surgeon's skill, training, and expertise. While not always true, surgery practices with higher fees tend to have more experience. That being said, it is not wise to simply choose the most expensive option and assume you will get the best care. You still need to do your due diligence and research your surgeon to be sure that they are the right one for you.
Anesthesia fees

: Gynecomastia surgery is performed under general anesthesia. The cost of this medication and the anesthesiologist (who will remain to monitor your vitals), is included in your price sheet. 
Facility fees

: Fees will vary based on whether your surgery is performed in a hospital or in a surgical center.
Geographical location

: Much like anything, male breast reduction will cost more in some geographical areas. Plastic surgery in Orange County, California, will have a very different price tag than some other areas.
Combined surgical techniques

: Your price will be higher if you include liposuction of the surrounding areas or another surgery, like a tummy tuck. That being said, if you are looking to undergo multiple procedures, you can achieve some savings by having them performed together.
Pre-surgical tests

: These include blood or any imaging tests.

Post-surgical appointments and dressings

: Follow-up appointments and compression garments will also be factored into the total cost.
Lesser-considered cost factors:
Time off of work

: This surgery will require you to take at least one week off of work (if not more). If you do not have a job with PTO, or do not have PTO available, you should factor the amount lost by not working during the recovery time.
Prescription medications

: Most insurance plans will help to cover the cost of medications (at least partially). You will need to reach out to your insurance provider to see what the cost of your prescription pain medications will be.
Interested in Male Breast Reduction in Orange County?
To learn more about male breast reduction in Orange County, California, and to get an accurate price quote, contact AesthetiCare by calling (800) 662-1055 or filling out our online contact form.
Contact AesthetiCare
"*" indicates required fields
By contacting Aestheticare, you give us permission to contact you back by email, telephone or text messaging at no charge to you.
---
Featured Surgical Procedures
AesthetiCare MedSpa
At AesthetiCare Med Spa, we recognize that skin health is a blend of science and artistry.
We invite you to take a look at what we offer as well as schedule a complimentary consultation for your aesthetic goals with AesthetiCare Med Spa.
---
Featured Services