BOTOX®, Dysport®, and XEOMIN®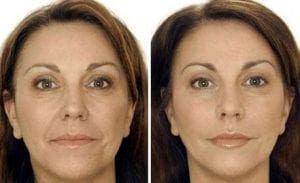 Fine lines and wrinkles on the face can dramatically age your appearance or suggest a quizzical or annoyed mood. Frown lines, crow's feet, forehead lines, and brow lines are all the result of stress, diminishing eyesight, smiling, sun damage, and other environmental factors. Aging can show its signs with upper lip lines, a down-turned smile, cobblestone chin, and prominent neck banding. There are three products on the market, called neuromodulators, that can help to alleviate these issues. They are produced by different manufacturers but can offer similar results.
BOTOX Cosmetic® is widely recognized, and was the first neurotoxin to be approved for cosmetic use in the United States. Since its introduction in 2002, Botox® has become the fastest growing cosmetic procedure requested. If you are interested in our treatments, feel free to contact AesthetiCare in Orange County, Riverside, or San Diego.
---
THE BENEFITS OF TREATMENTS
BOTOX® , Dysport®, and Xeomin® are injectable treatments that artistically alter facial wrinkles for a smoother, more youthful appearance.
Botox® can be strategically placed to raise the outer part of the eyebrow that tends to drop with age. Botox® is typically used to soften the wrinkles between the eyebrows, at the forehead, and at the crows feet.  It can also help to reduce vertical lip lines, soften the "orange peel" appearance of the chin, turn downward smile lines up and diminish harsh neck lines.
Men are increasingly seeking treatment, but may need higher dosages of the neurotoxin due to their thicker and stronger musculature.
Botox® cosmetic is also a successful  treatment for excessive underarm sweating (HYPERHYDROSIS).  Botox® injections can give relief of these symptoms, and results can last  up to one year.
---
ARE YOU A CANDIDATE?
BOTOX© cosmetic, Dysport©, and XEOMIN© are FDA-approved for patients 18 years of age and older. It is not recommended during pregnancy, while breastfeeding, or for those with a history of neuromuscular  conditions.  Mention to your medical provider if you are currently taking blood thinners and allergy medications, any other anti-inflammatories such as green tea extracts, fish oils, and over-the counter supplements, as they can also increase the risk of bleeding and bruising.
---
THE PROCEDURE
As with any other treatment, the areas to be treated will be discussed prior to the procedure. We find it helpful to reduce the risk of bruising and to lessen the discomfort with the gentle application of ice before and after the injections. Other topical anesthetics are unnecessary. The number of injections will vary from patient to patient depending on muscle action and expectations of outcome. The entire treatment is fairly quick and virtually painless.
---
RECOVERY
Side effects of the treatment are minimal and may include redness, bruising and swelling. It is recommended to avoid strenuous exercise or laying flat for at least 4 hours or having  any direct pressure to the face down (as with massage, wearing swim goggles or baseball caps) for the first 3-4 days after treatment to reduce the risk of migration.
---
RESULTS
Most patients have a noticeable improvement in facial wrinkles  and the reduction of muscle movement within a few days following their procedure. This is exceptionally true when treated with Dysport — clearly a PLUS for some who need results quickly.  Otherwise , complete results will be apparent within five to fourteen days after treatment.  Additional units for the treated areas are NOT recommended before 10-14 days.
Most patients notice visible improvement of wrinkles for three to six months. Repeat treatments are recommended by 4 months to maintain desired results.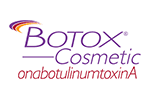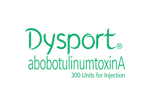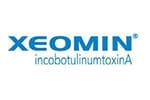 AesthetiCare MedSpa
At AesthetiCare Med Spa, we recognize that skin health is a blend of science and artistry.
We invite you to take a look at what we offer as well as schedule a complimentary consultation for your aesthetic goals with AesthetiCare Med Spa.
---
Featured Services